Abutters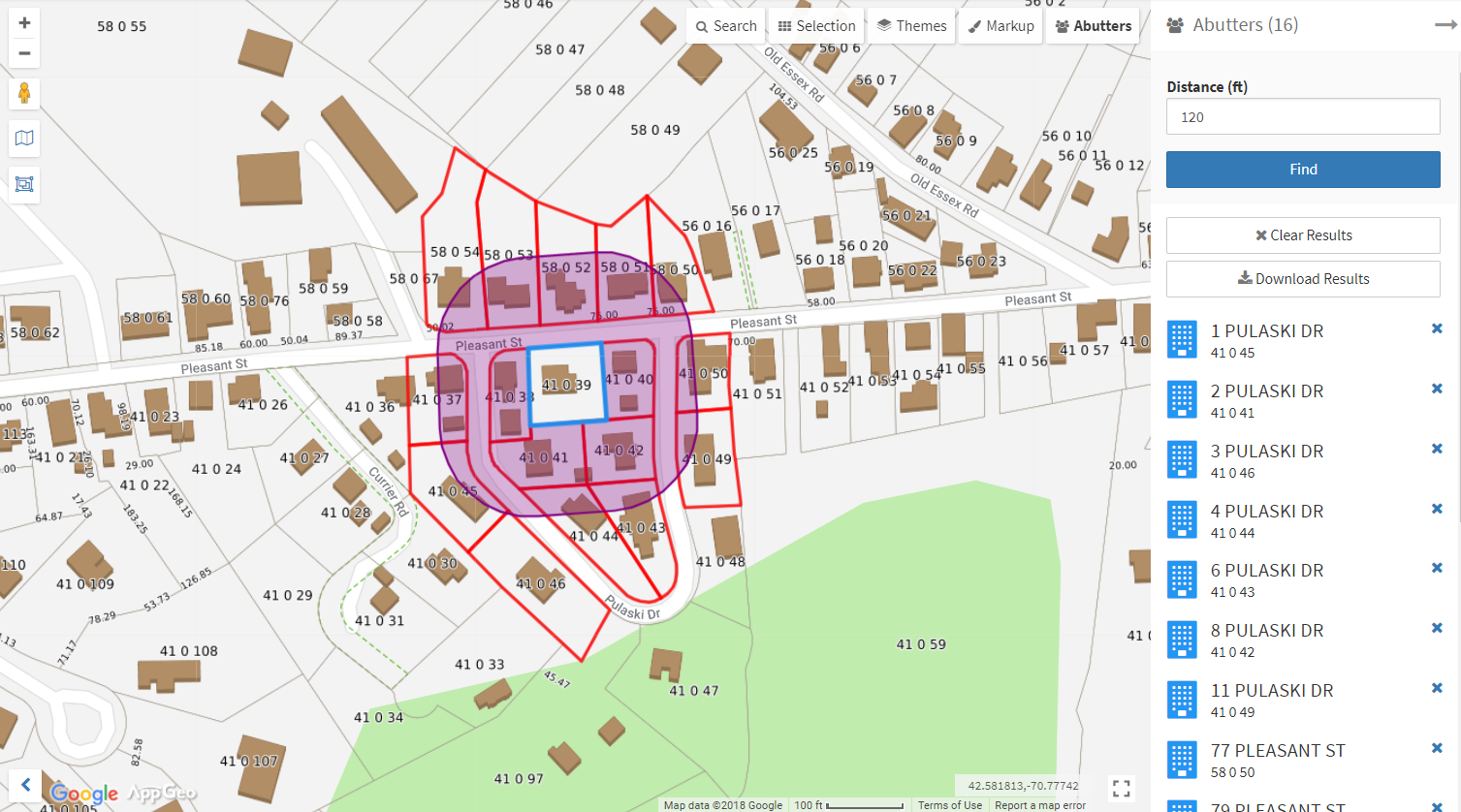 The abutters tool allows a user to select all parcels within a custom radius around a selected parcel.This tool is a valuable function for parcel owners to communicate with their neighbors and the town government about a property and its neighbors.
Find Abutters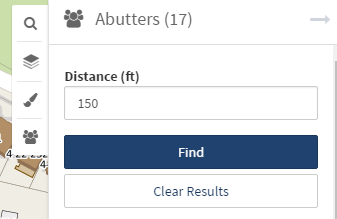 Once a parcel is selected the Abutters Icon will appear underneath the Paintbrush Icon. To use the Abutters Tool, first specify your desired radial distance in feet in the Distance (ft) bar. Then, click Find. This will generate a list of abutting parcels.
Map View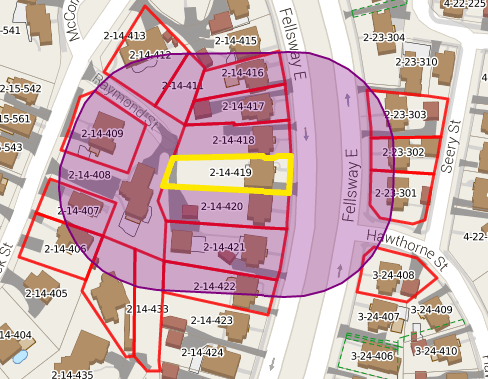 Abutters on the map will be highlighted in red around the selected yellow parcel, with your specified radial distance outlined in purple.
Editing Abutters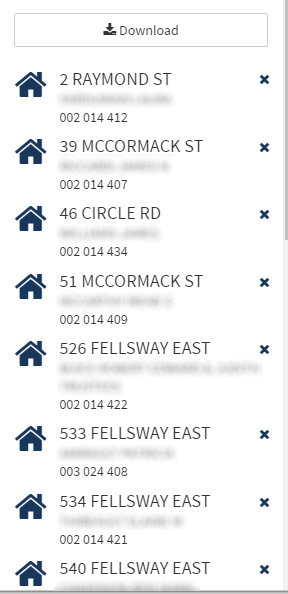 To remove selected parcels, click the small x next to their title on the results list, or click anywhere within the parcel on the map. To add neighboring parcels, click within them on the map.
Downloading Abutters
Once you are satisfied with your list of abutters, you can download the list as a CSV, as mailing labels, or as an Abutters Report by clicking the Download button (see image above).
Abutters Report and Mailing Labels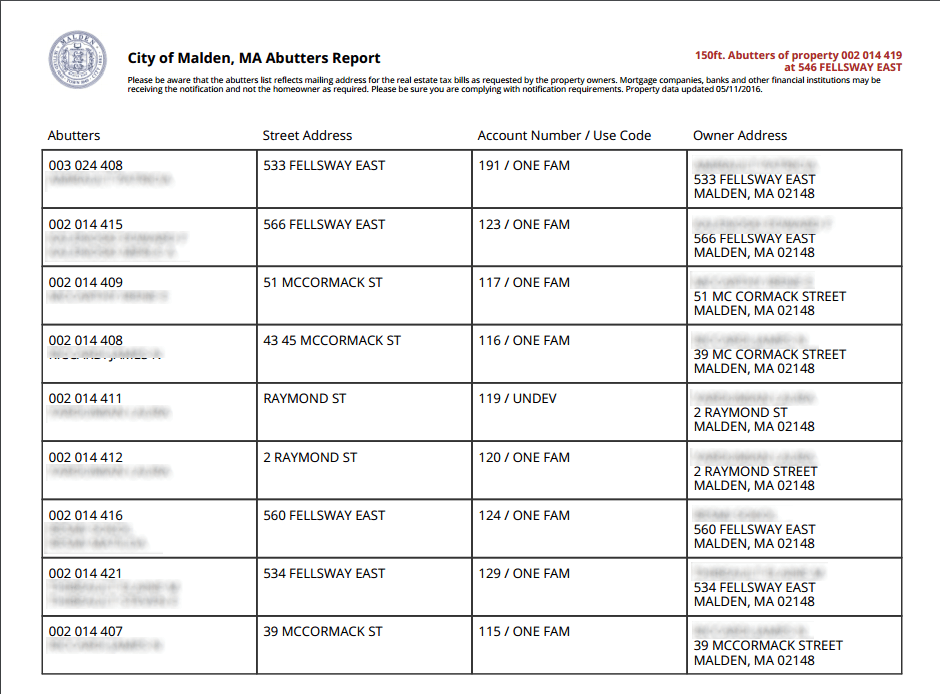 An abutters report (above) can be brought to your municipality's Town Hall to be certified. Mailing labels (below) can be printed on standard Avery 5160 formatted paper.