Search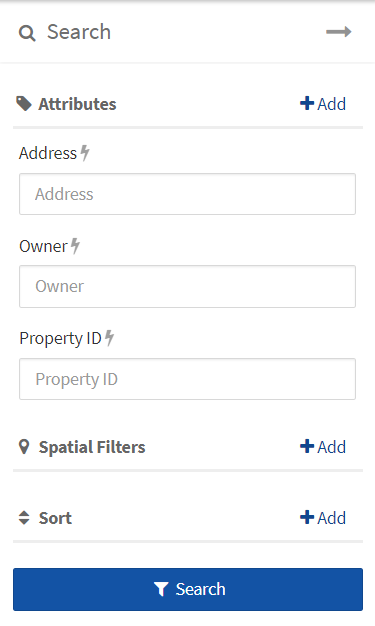 The search function is a valuable tool for all users of MapGeo. It allows you to search for individual properties based on keywords from their Property Address, Owner ID, Property ID, or Parcel ID.
Open the search bar by clicking the magnifying glass in the top right corner.
Search for Properties
Type into the search bar to search for properties by address, parcel ID, or owner name. As you start typing, results will automatically display below the search bar. Selected parcels will be highlighted on the map in yellow.
View and Download Search Results
All search results will be displayed towards the bottom of the search toolbar. Click on any individual result to select the property on the map. Note: clicking a new property on the list will un-select your current selected parcel. Download your search results in a CSV or as standard Avery 5160 mailing labels by clicking the Download Results button.