Share and Print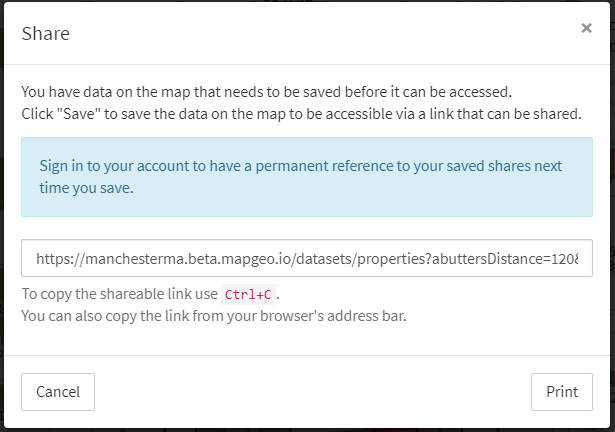 The Share and Print functions in the top right corner allow you to show your map view to others.
Share

---
Sharing your map creates a shareable link to the same map you see on your screen, including any selected parcels, displayed themes, abutters, and drawing or measurements.
Print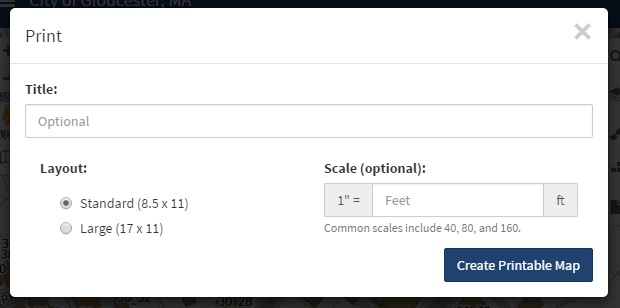 ---
Printing your map creates a PDF of your current map view. If a parcel is selected, its property information will display in the bottom left corner. If legends are available for displayed map themes, they will display on a separate page. MapGeo currently supports 8.5"x11" portrait view maps and 17"x11" landscape view maps.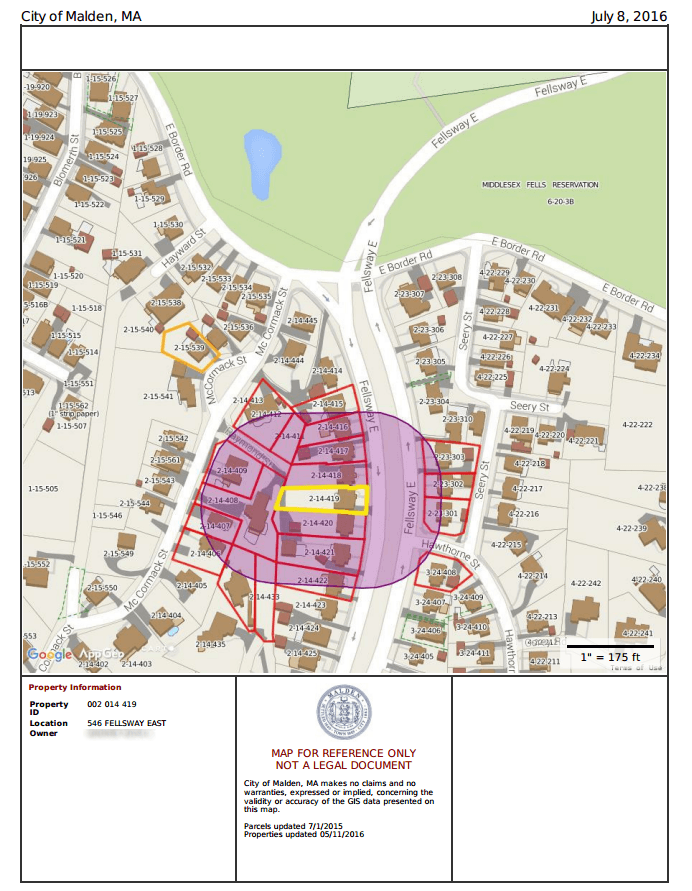 ---
Adding a Title and setting a scale for the map are optional. Maps without titles will have a white area above the map (see image) and leaving the scale blank will have the map automatically print at the scale of the current map on your screen.