Main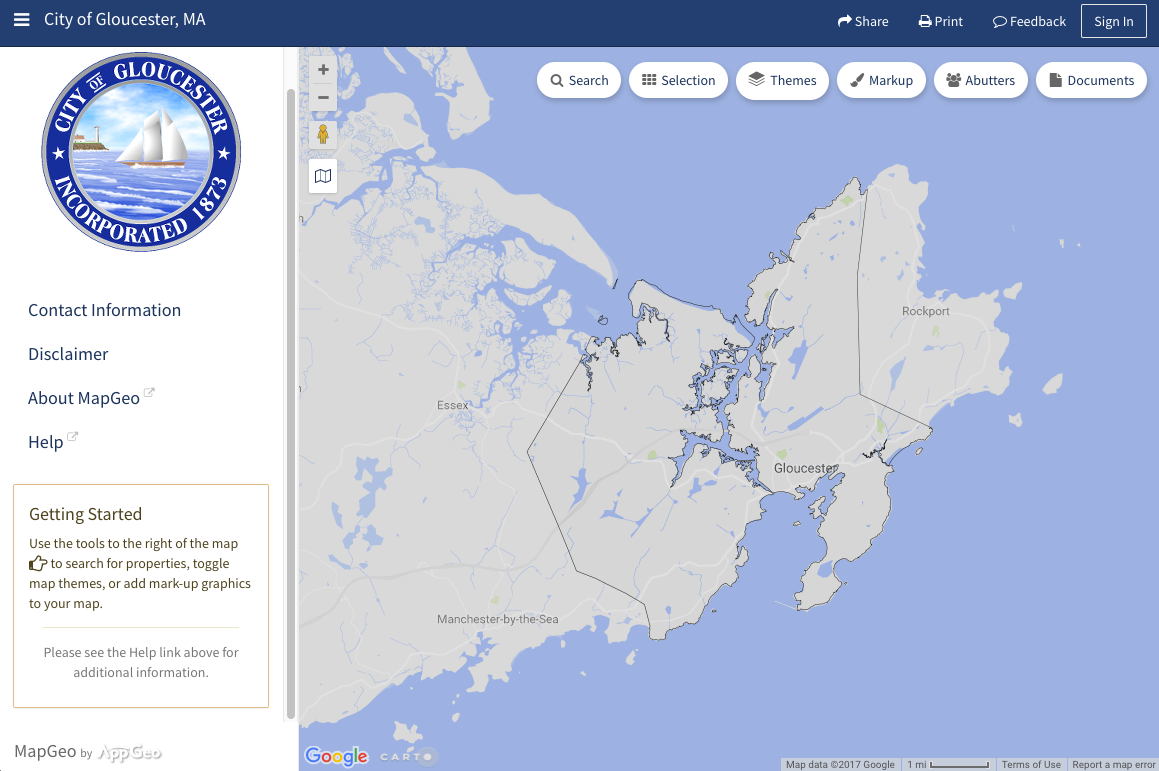 This is the main screen of MapGeo. All functionality can be accessed from this page. More details on the main functionality are below.
Main Menu

The main menu is displayed on the left side. To find the contact information for your municipality, click the Contact Information link.
Map Controls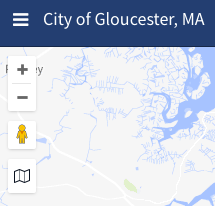 To toggle the left sidebar and enter fullscreen mode, click the hamburger icon (three horizontal lines) to the left of the municipality name. There are three options to zoom in and out on the map: you can click the plus and minus buttons in the top left corner, use your scroll wheel on a computer mouse, or use two-finger zoom on mobile devices. Additionally, you can zoom to a specific area by holding your Shift key and drawing a rectangle on the map. To enter Google Street View, click the yellow person icon underneath the zoom buttons. To return to the original community extent, click the map icon under the Street View Icon.

On the top right of the main screen, you can share or print your current map view. To provide us feedback on the site, click the Feedback link. Feedback is sent to the AppGeo and municipality. If you have a user account, you can sign in using the Sign In button. Below that are buttons to access the Search Bar, the Selection Tool, Map Themes, and the Markup functionalities. These functionalities will be individually explained later in the Help Manual.