Property Details

Once a parcel is selected, its Property Details will display on the left sidebar. Property Details data is sourced from the Assessing database records provided by the municipality, and are as current as the last data refresh done by the municipality. Available property details are determined by the municipality.
Click the Street View Photo to switch to Google Street View. Click the section header to collapse details of that section. To return to the original left sidebar and view a list of selected properties, click the blue arrow in the top left corner.
Property Record Card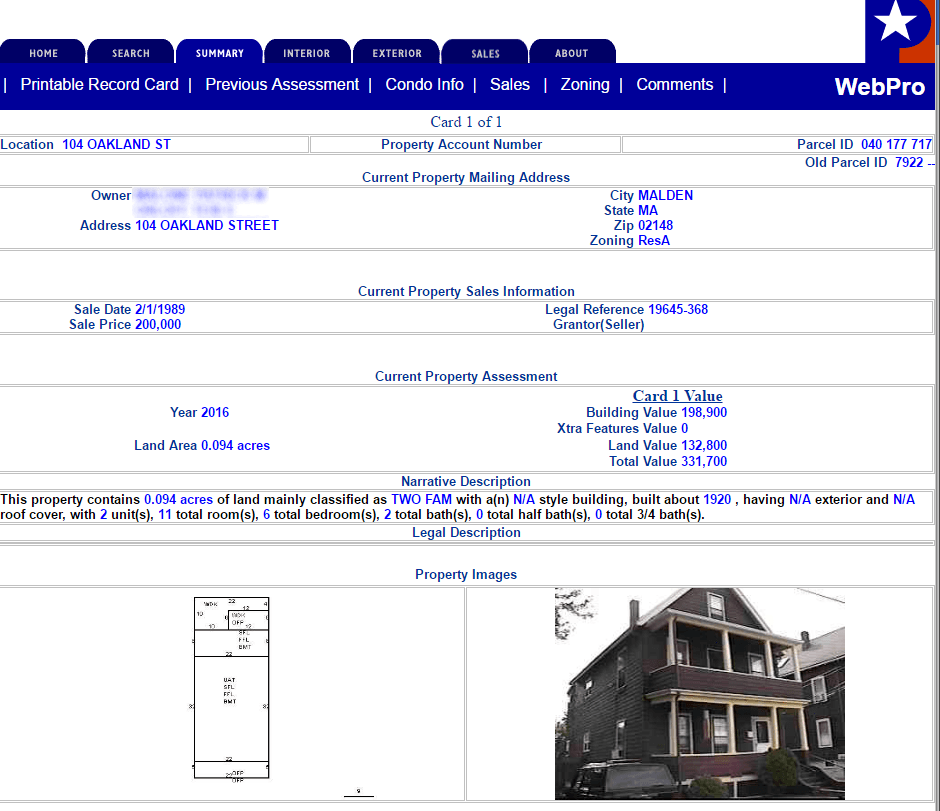 Some municipalities link to externally hosted Property Record Cards. If available, you can view the selected parcel's detailed record information by clicking the Property Record Card link.
Select Multiple Properties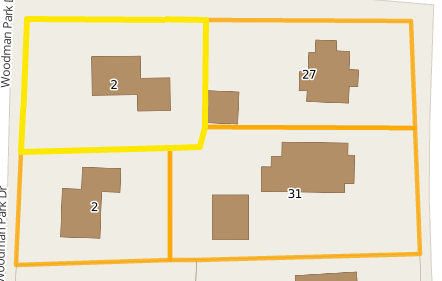 To select multiple properties, press the Ctrl key while clicking properties. Additional selected properties will be highlighted on the map in orange.
---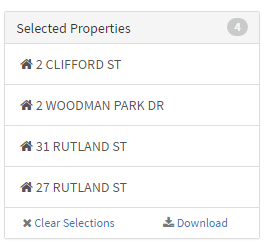 On the left sidebar, the Selected Properties window displays a list of the selected properties. Click Clear Selections to clear all selections, or Ctrl-click a selected property on the map to deselect properties individual. Click Download to download a list of your selected properties as a CSV or as mailing labels.
Condo Information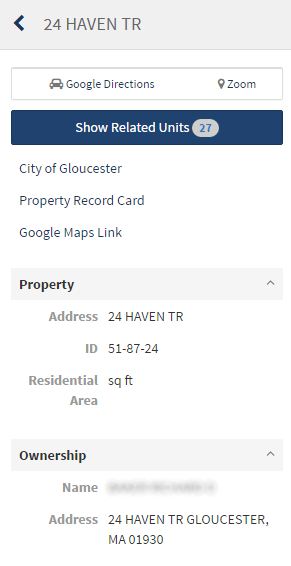 If the property you are viewing is part of a condominium complex, a blue button called Show Related Units will display at the top of the Property Sidebar. Clicking this will open a list of all other units in the complex. Click any individual condo unit for more detailed information. Condo properties are displayed on the map with the entire condo unit selected.
---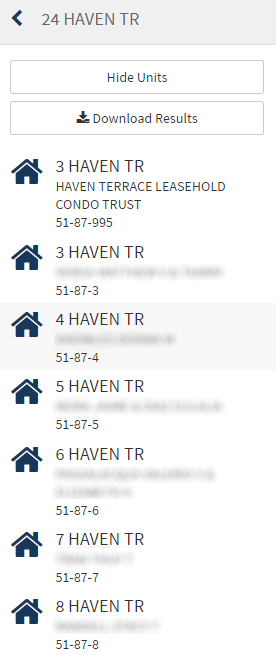 From the list of related units, click the Hide Units button to return to the original unit you were viewing. Click the Blue Arrow in the top left to return to the original left sidebar.