Google Street View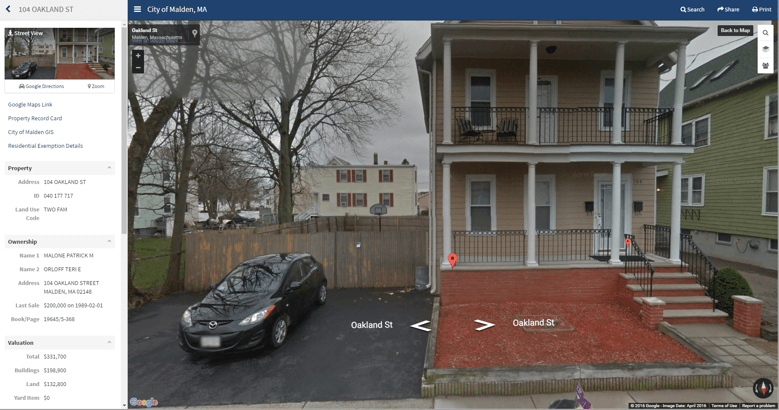 MapGeo integrates with Google Street View. The images are the latest Street View images provided by Google. Not all municipalities have Street View on every street. Street view pages cannot be printed or shared.
---

To navigate up and down the street, click the white arrows.

To view detailed property information, click the red point markers within Street View.
---

To return to the property map view, click the 'Back to Map' button in the top right corner.