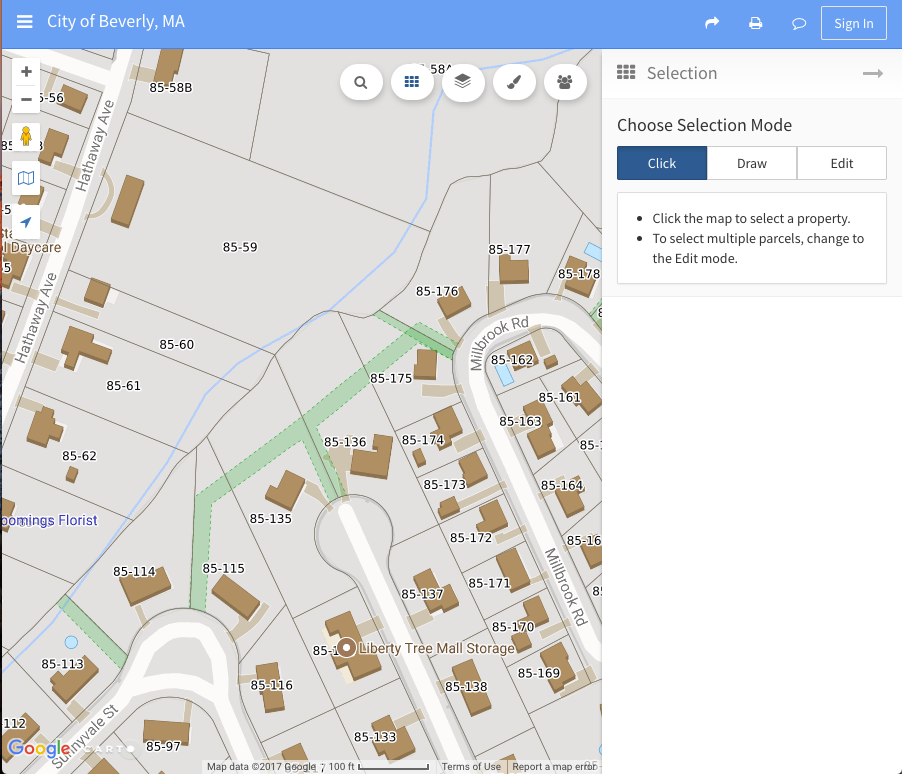 The Selection Tool gives you three separate ways to select multiple parcels: Click, Draw, and Edit. It is useful for selecting a large amount of parcels, and also individually editing which parcels should be selected. To access the Selection Tool, click on the Grid Icon in the toolbar.
Begin making your selections by choosing a Selection Mode.
Click Mode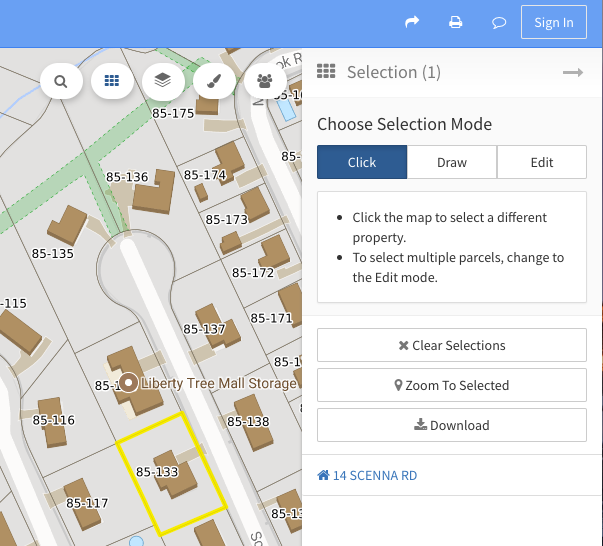 In Click Mode, click any parcel on the map to select it. Only one parcel can be selected at a time in Click Mode. To select multiple, switch to Edit Mode. You also have the option to Clear Selections, which will clear all selections. To zoom to the selected parcel on the map, click Zoom to Selected. Finally, you also have the option to Download, which allows you to download the selected parcel as a mailing label, or a CSV file.
Draw Mode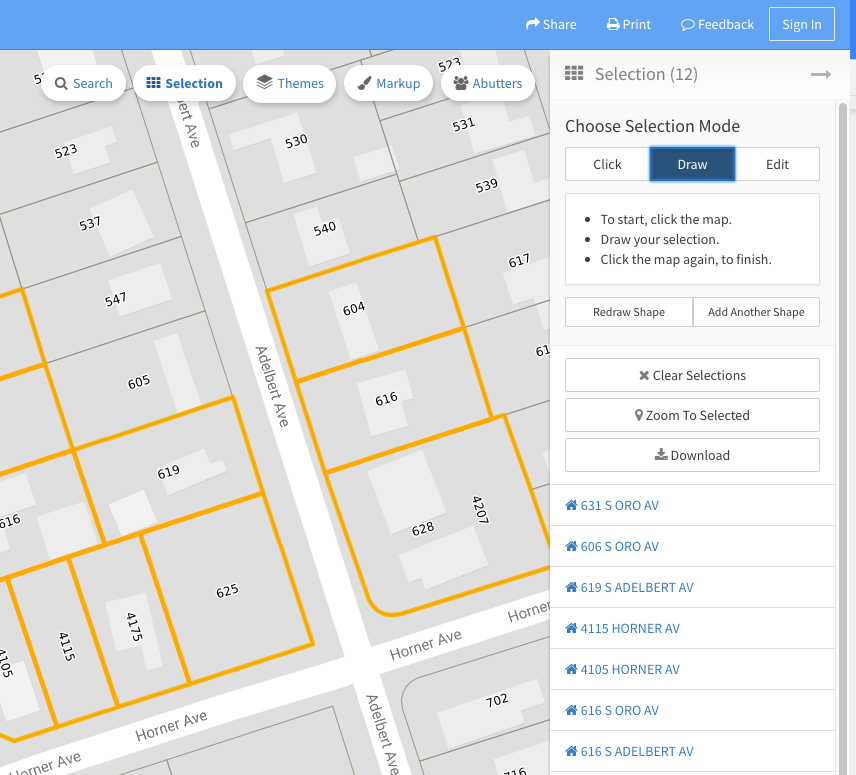 In Draw Mode, you have the option to select parcels with a freeform polygon you draw on the map. The tool with select all parcels that your polygon intersects. If you'd like to draw another shape, make sure to click either Redraw Shape, which will clear all previously selected parcels, or Add Another Shape, which will preserve the previously selected parcels.
Edit Mode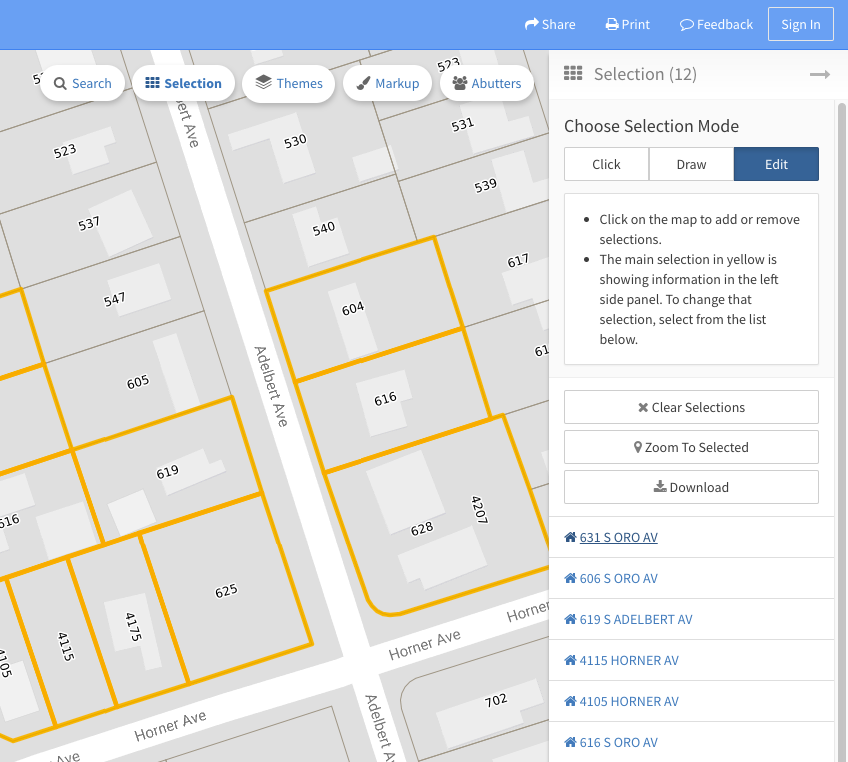 After having selected parcels in Click or Draw modes, you can then further edit individual parcels in Edit Mode. Simply click a parcel on the map to add or remove it from the list of selected parcels.